The Occasional Orchestra gig
THE OCCASIONAL ORCHESTRA
RETURN TO OVERSTONE VILLAGE HALL
Saturday 15 September 2018 - Doors open 7.30pm
50% of profits from ticket sales in support of Sywell Church roof fundraising campaign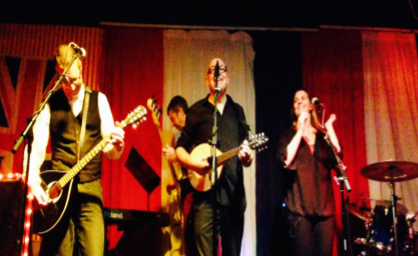 The Occasional Orchestra is returning to Overstone Village Hall after an absolute SELL OUT gig last October. A welcome return to where the band started their very first UK Village Hall Tour in 2016. If you didn't catch this event last year or the year before - as Jo Smith, who was at the first gig said "do go and see them, you won't be disappointed".
The Occasional Orchestra is a band hailing from across the Home Counties, getting together on Occasions to produce some of the finest and most distinctive Indie Pop Folk music available in the UK.
They have just finished recording their 3rd album, URBAN FOXES, which they will be touring throughout the summer. Some of you may remember the moving track "Glue" from their last album Clever Bones - this is currently out as a single to raise money for Music Therapy for Dementia sufferers, a subject close to the heart of the front man Darren Mitchell. So they've been extremely busy since they saw you last.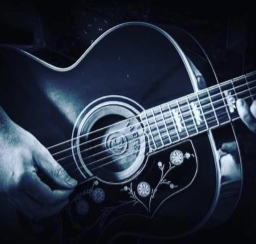 They are returning to Overstone Village Hall on Saturday 15 September 2018, bringing you more of their sheer exuberant and uplifting music. Forget having to get expensive taxis into town to hear some of the finest Indie pop music around, and long waits for taxis home, THEY ARE COMING TO YOU!!!
Tickets a very reasonable £5 (£3.50 - concessions); what more could you ask of a great Saturday night out in your local village hall. Tea and coffee will be provided free of charge. There is no bar, but you may bring your own drinks if you would like to do so. Tickets available from Nugs / Gary at 28 Woodland Avenue, Overstone, NN6 0AJ. Mobile - 0788 276 4233.
"To sum up... if you're a fan of pop music that gives a nod of recognition to the classic genres of past decades delivered in a very British tongue in cheek fashion, and you live near one of these village halls I would strongly recommend you go along, pay your £4.50 or £5, or what ever it was (the price of a pint) and see this strange and beautiful event for yourself." Francis Andrews, Worcester Evening News
To find out more about the Occasional Orchestra, visit the band's website.
For a copy of the gig's flyer, click HERE.