Remembering our loved ones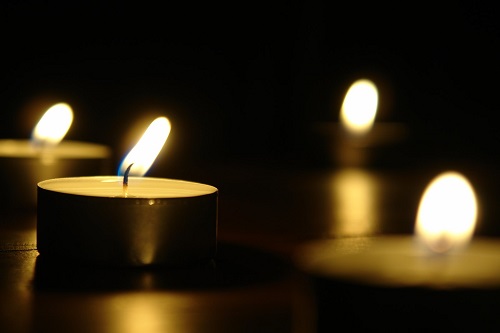 All Souls is the time in the church year when we remember with love and affection our loved ones who have died, whether recently or in years gone by, and give thanks for their lives. Each of our special services offer the space in which to pause and ask God for what we need at this time - such as strength, hope or peace. We will light candles as we remember our loved ones and pray for them in the silence of our hearts.
If you would like to remember your loved ones in this way, we invite you to come to one of our special services.
Hardwick - St. Leonard's Church
Sunday 28 October 2018
4pm
Mears Ashby - All Saints Church
Sunday 4 November 2018
6pm
Sywell with Overstone - St. Peter & St. Paul's Church
Sunday 4 November 2018
11am