Sywell - Sausage and Mash Evening
We invite you to join us for supper...
... on St. George's Day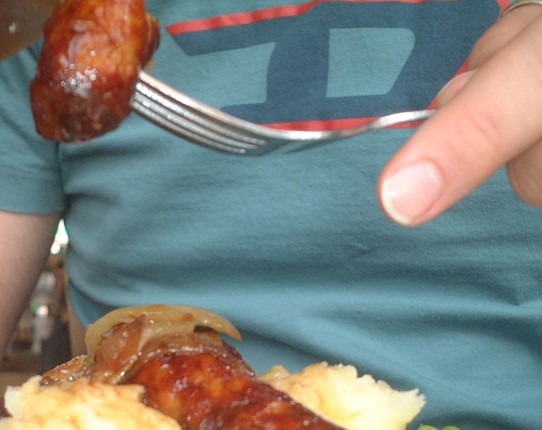 On St. George's Day - Tuesday 23 April 2019 - we will be hosting a Sausage and Mash Evening in Sywell Village Hall. Doors open at 6.30pm. Sausage and mash will be served at 7pm (and will be followed by delicious desserts). Come and enjoy a home-cooked two-course supper with family and friends. You're welcome to bring your own drinks.
Tickets are:
Adults - £5, Children - £3
Tickets will be available from Sharon Hammond on 07803 367439 from the start of April 2019. For now, put the date in your diary and encourage family and friends to join you.
Monies raised will go to the Sywell Roof Appeal.
For more details and offers of help, please contact Sharon Hammond (as above).