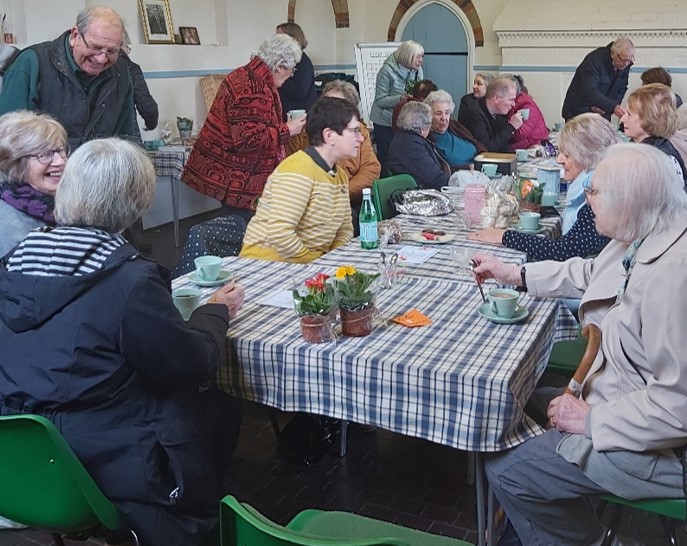 We invite you to come and join us for a cuppa and a chat at our monthly Coffee Morning. It takes place on the second Saturday of each month, 10am to 11.30am, in the village hall beside the church at Hardwick.
It's a great opportunity to relax with friends and neighbours, pick up a delicious homemade cake or two, and browse through the selection of items for sale.
Do come and join us when you can. The proceeds are split between the running and restoration costs of the Village Hall and, as we did in November, sometimes we donate funds to a special cause (e.g. Cancer Research). Thank you to everyone who came along to our November gathering, we raised over £400 in memory of our dear friend Liz Roberts.
Our next event is the Christmas Coffee Morning on Saturday 9 December 2023, 10am to 11.30am. Come and enjoy our Christmas refreshments. Come and take part in our Christmas raffle and tombola. Come and browse our stalls. It will be great fun!