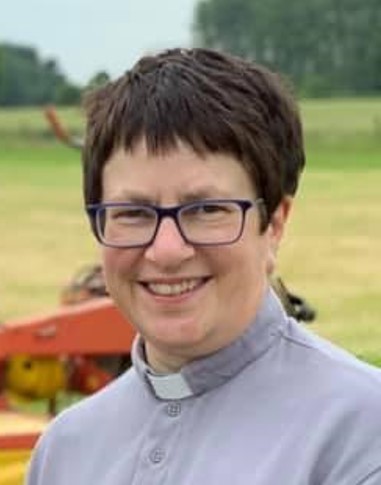 Advent is here! We have set out on our journey to the stable in Bethlehem. It is a season when we prepare our hearts and homes to celebrate the birth of Jesus and ponder the meaning of his coming. It is also when we look forward with added eagerness to his return to judge and rule our beautiful planet home as Christ our King. We are invited to keep awake! Keep alert! Watch and wait and work for the day when his kingdom will come on earth as it has in heaven. It may not happen in our lifetime, but we should live each day as though he's going to be here very, very, very soon.
To help us prepare for this, we are going to be journeying in hope and peace, with joy and love as we edge towards our December 25th destination. These contemporary Advent candle themes feel so very apt at a time when we are witnessing so much suffering in the world today. So many places, not least of which are Israel and Gaza, Ukraine and Russia, are looking for the light of hope in the darkness and crying out for peace. We will be holding our world in our prayers as we prepare our hearts for Christmas and for Christ our King. If you would like to travel with us, you will find our Daily Prayer for Advent - HERE.
I pray that you will find the time in the busyness of your life to enjoy the peace and promise of Advent!
Hark! a herald voice is calling:
'Christ is nigh!' it seems to say;
'Cast away the dreams of darkness,
O ye children of the day!'
I wish you an awesome Advent and a Happy Christmas!
Every blessing,
Revd Katrina